SMS Testing Platform with 12000+ real test numbers
Full end-to-end SMS delivery testing service allows you to identify
Fake DLRs, Sender ID, Content, SMSC, PDU, UDH, latency, delivery to ported numbers and more by sending tests to real test numbers.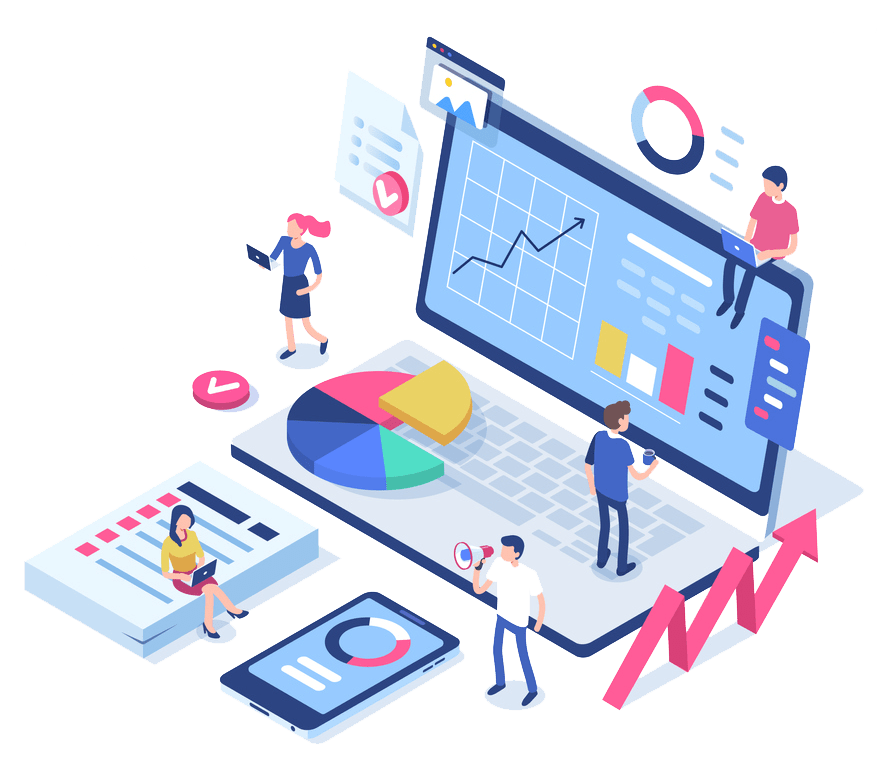 Testing platform main features
Fake DLR detection
Send messages to our test numbers and check whether they actually deliver.
Sender ID
Check which sender ID your messages are being delivered from.
Content
Verify the content of delivered SMS messages.
SMSC
Check which SMSC your SMS is being delivered from.
Portability
Check if your providers support mobile network portability.
Data coding
Specify the data coding manually and check whether they are being delivered correctly.
Test scheduling
Schedule your tests and automate the quality-monitoring process.
UDH
Send messages with custom UDH and check whether they are being delivered correctly.
API integration
Use SMPP or REST API to integrate directly with your system.
Test real SMS delivery
Send messages to our local mobile handset test numbers and check if they are being delivered. Compare the real receipt status from our handset with the delivery report of your supplier to identify fake DLRs and ensure optimal routing of your SMS traffic.
Fake DLR detection
Identify fake DLRs by comparing SMPP status with the status from our testing device.
MNP support test
Send tests to ported numbers to see if your supplier correctly supports MNP.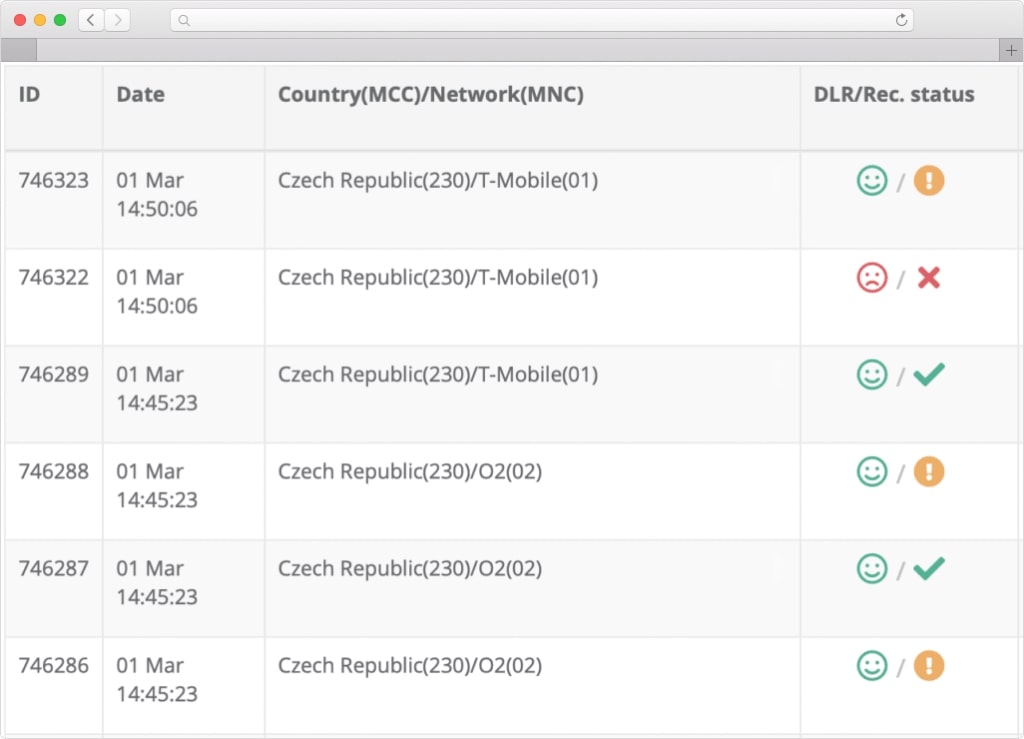 Sender ID and Content test
Check the real features of your routes and what is actually being delivered on our mobile test number when you send your messages.
---
Sender ID
Check which Sender ID your SMS are being delivered from.
Content
Check if your supplier properly supports different encoding.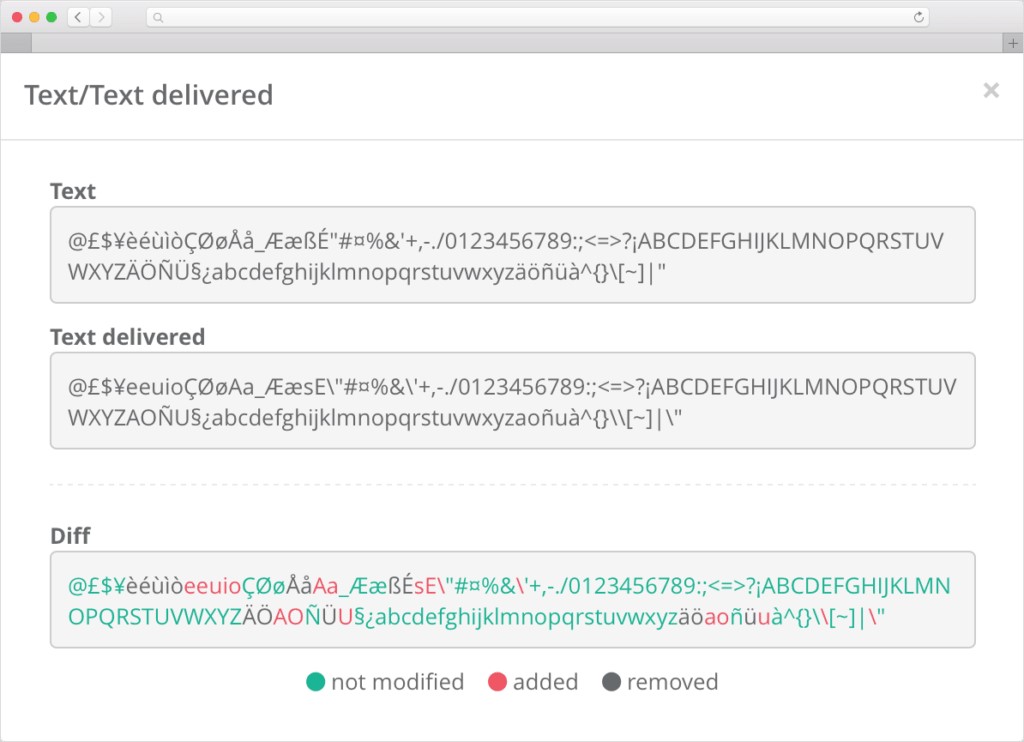 SMSC verification
We can retrieve SMSC information once your test message reaches our testing device. This information can help you to determine the route type and, potentially, the original provider of the route.
SMSC number
We provide the exact SMSC number from which the SMS was sent.
SMSC owner
We make an SMSC lookup and try to determine the owner of the SMSC.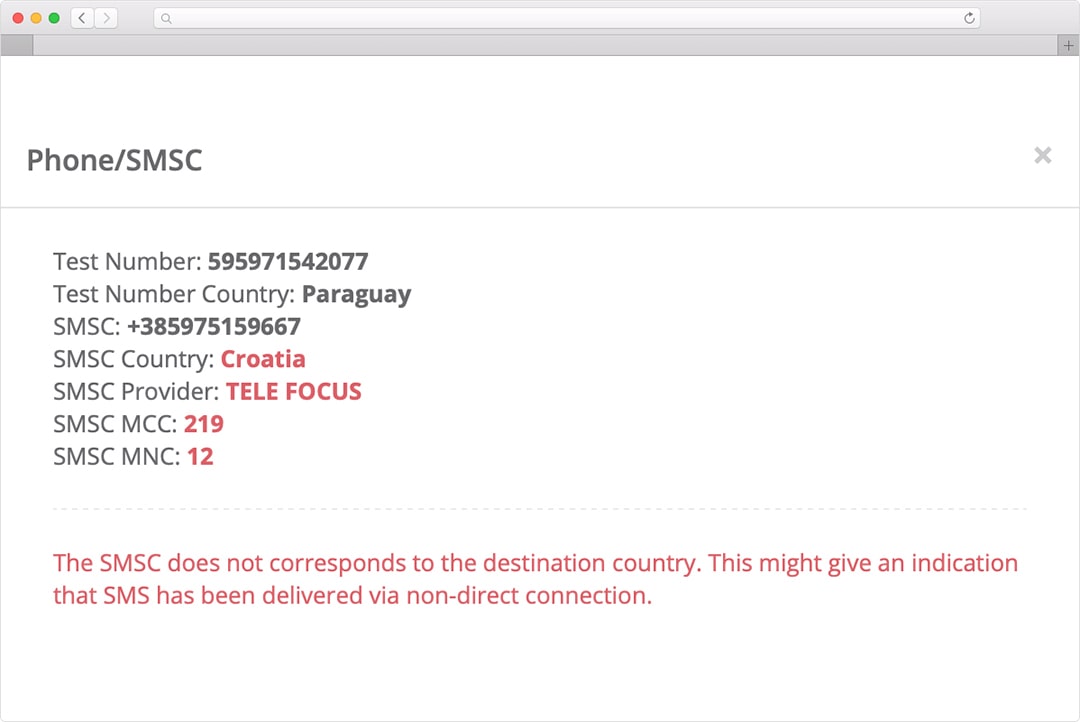 SMS Test Number Coverage
Learn more about our coverage and test numbers
Learn more
Choose the best pricing model
You have an option to select prepaid or postpaid payment terms, depending on your needs.
Postpaid
€0.25
€250 monthly commitment
Billed per test
Monthly invoices
Price based on the amount of tests
Help Center
---
If you have more questions, please check out the following sections.
Please contact us if you have any questions